In India, every common person praises celebrities and considers them as their idols. They either love cricketers or follow film personalities. Cricket is the most popular game worldwide, but in India, it is a culture and an emotion.
Regarding this, former Indian Cricket player Gautam Gambhir has once again raised questions about the hero culture in Indian cricket.  He said that fans should consider Indian cricket as the biggest personalities, and should not worship any one or two players as their heroes. It should get stopped, otherwise, it will not be good for cricket.
While speaking in an interview he suggested, do not prepare any monster in the dressing room, letting only Indian cricket be the real monster.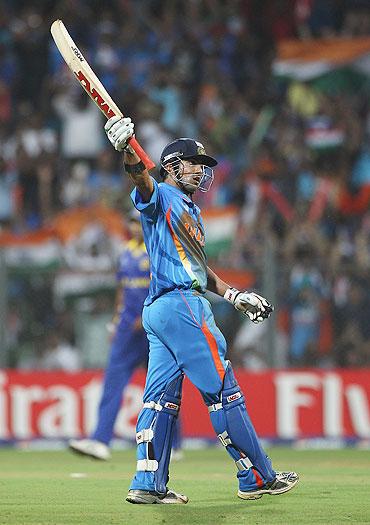 When you start worshiping someone, then many players present them as a hero and not as a player and so, are unable to move forward. Earlier there was Mahendra Singh Dhoni and now there is Virat Kohli. Gautam said that when Virat Kohli scored a century in the T20 match, no one talked about Bhuvneshwar Kumar's brilliant spell to him.
The former cricketer said that I was the only one in the commentary who repeatedly mentioned that taking 5 wickets for 4 runs in four overs is not easy. India has to come out of worshiping the hero, you only have to consider Indian cricket as big. When the question was about how this culture started, Gautam Gambhir got furious on social media.
He blamed social media for this, where most of the fake fans are present. Here you are judged only on the basis of how many followers you have. Gautam said that when India won the World Cup in 1983, it happened to Kapil Dev. After that, the same thing happened in the 2007, and 2011 World Cups and the captain was accepted as everything.
Gautam Gambhir revealed the wordings in conversation with the senior players during the 2011 ODI World Cup semi-final, saying two-three seniors came and told him to win the tournament to take "conversation away from 1983".
Let us tell you that Gautam Gambhir has mentioned this many times and has repeatedly expressed his displeasure at considering only one person a hero. Even for the 2011 World Cup, even after getting credit for Mahendra Singh Dhoni's innings repeatedly played in the final, Gautam Gambhir has objected many times and said that he was a team effort.
Disclaimer– This channel does not promote any illegal (copyright) content OR Images. Images/pics provided by this channel belong to their respective owners.
              "Articles" Copyright ©2022 by Playon99 News