Bhuvneshwar Kumar was once one of the most dangerous bowlers in the death overs, but he has suffered tremendously in the last 3-4 matches. He looked completely ineffective in front of Pakistan, Sri Lanka, and Australia, and India was forced to lose. There is an outcry over this.
Bhuvneshwar Kumar played his last match against Afghanistan in Dubai before taking the field against Australia in Mohali where he took five wickets for just four runs in his T20 International career. But against Australia in Mohali, he conceded 52 runs in his four overs and could not take a single wicket. This was the worst performance of his T20 International career so far.
This was the first time that he conceded more than 50 runs in his quota of four overs in T20 Internationals. Bhuvi had his career-best and worst performance in two successive matches, but only the worst is being talked about. In fact, Bhuvneshwar, who is called the 'death overs' specialist, has conceded a lot of runs in these overs in the last few matches. This has become a matter of greatest concern.
After the performance against Australia, former Indian cricket team captain Sunil Gavaskar said that Bhuvneshwar's poor performance in the death overs ahead of the T20 World Cup is a "real concern" for India. Gavaskar said that he doesn't think there was too much dew. They didn't see fielders or bowlers using towels to dry their fingers. It was no excuse. Also, they didn't bowl well. For example, 19th over. That was a matter of genuine concern.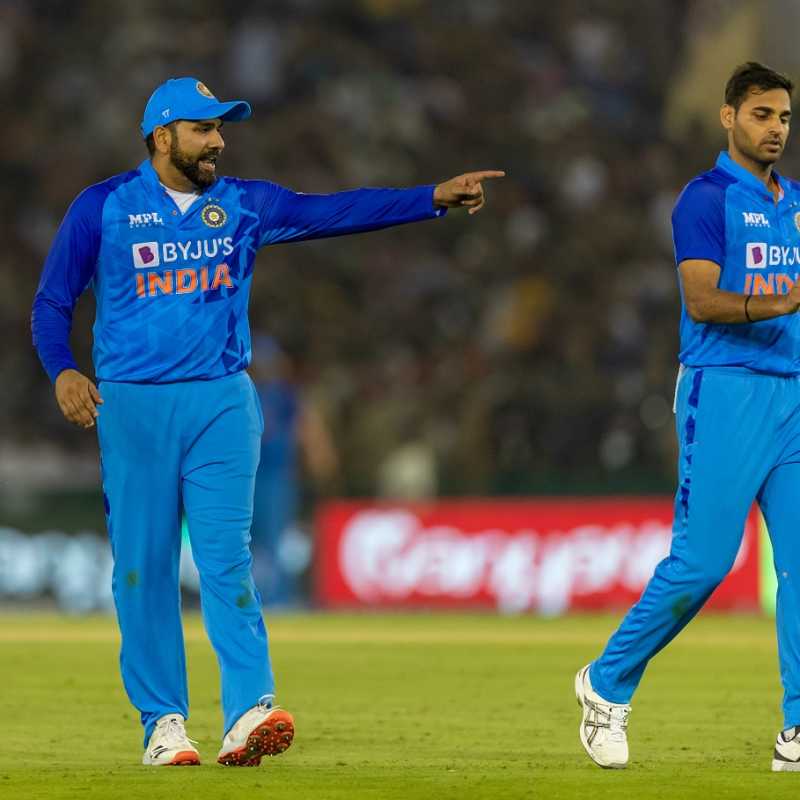 three runs per ball
In the first T20 against Australia too, he conceded 16 runs in the 19th over as Australia chased down the record target of 209 runs to register a win.
Gavaskar said that whenever the ball was being handed to a bowler like Bhuvneshwar Kumar, he was losing runs every time. He had conceded 49 runs in 18 balls (bowling in the 19th over) in three matches against Pakistan, Sri Lanka, and now Australia. That's about three runs per ball. With a bowler of experience and ability like him, you would expect him to give 35-36 runs in those 18 balls. This is really a matter of concern.
If Bumrah returns, it will matter
The former captain said that India has not been able to defend even a good score but expressed hope that the return of Jasprit Bumrah will give a boost to the bowling department. Gavaskar said he had seen over the years that this has been one of the areas where India has suffered. They are also not able to defend a good score. Maybe when Bumrah comes, it will be a completely different situation as he picks up top-order wickets.
Disclaimer– This channel does not promote any illegal (copyright) content OR Images. Images/pics provided by this channel belong to their respective owners.
              "Articles" Copyright ©2022 by Playon99 News