Robin Uthappa who was a part of the Indian team which lifted the inaugural T20 International World Cup in 2007 and played in South Africa announces his retirement from all forms of cricket.
Robin represented India in 2004 Under -19 World Cup and two years later made his International debut against England. He is one of the players who had featured consistently across the years of the Indian premier league IPL. From 2008 to 2022 he played 200 plus IPL matches and scored almost 5000 runs.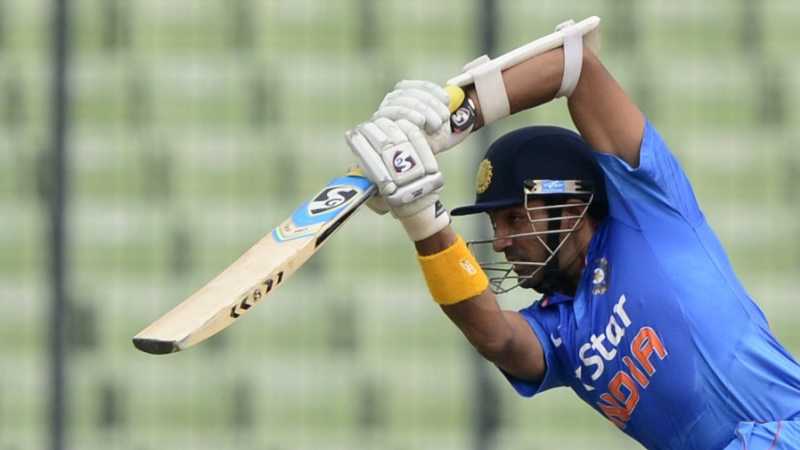 In his second T20 match against Pakistan in World Cup 2007, he scored a magnificent 50 helping India to reach a total of 141 runs, this match ended in the Tie, and the outcome was decided by Bowl out. In Bowl out men in blue beat archrival Pakistan by 3-0 with Robin knocking the stumps over.
Robin has always been an attractive, hard-hitting, and stylish right-handed batter, never afraid of taking an aerial route. He played 46 ODI for team India and had opened the batting 15 times. His career-best 86 came against England at Indore.
Robin had a poor international batting display in the year 2008 with just 179 runs under his belt in 11 innings, his form dipped further and he was overlooked by the selectors.
A good domestic 2013-14 season earned him a position in the Indian team, almost after six years, he was picked by selectors for the Bangladesh tour. However, his performance was inconsistent and he was left out of the team after another try in 2015.
Last night in a heartfelt post Robin said
It was my greatest honor to represent my country and state. However all good things must come to end and with a grateful heart, I have decided to retire from all formats of cricket.
It has been my greatest honour to represent my country and my state, Karnataka. However, all good things must come to an end, and with a grateful heart, I have decided to retire from all forms of Indian cricket.

Thank you all ❤️ pic.twitter.com/GvWrIx2NRs

— Robin Aiyuda Uthappa (@robbieuthappa) September 14, 2022
It has been 20 years since I started playing on the International level and the journey has been rewarding and fulfilling I had grown up as a better human being, Thanks to all".
Disclaimer– This channel does not promote any illegal (copyright) content OR Images. Images/pics provided by this channel belong to their respective owners.
              "Articles" Copyright ©2022 by Playon99 News