Australian women's cricket team all-rounder Ellyse Perry have a savage dig at England when she was questioned on a run-out of Charlotte Dean by Deepti Sharma in the third ODI at Lord's last week.
Indian Women's team had a clean sweep over England beating the English team by 3-0 in the recent One Day International series.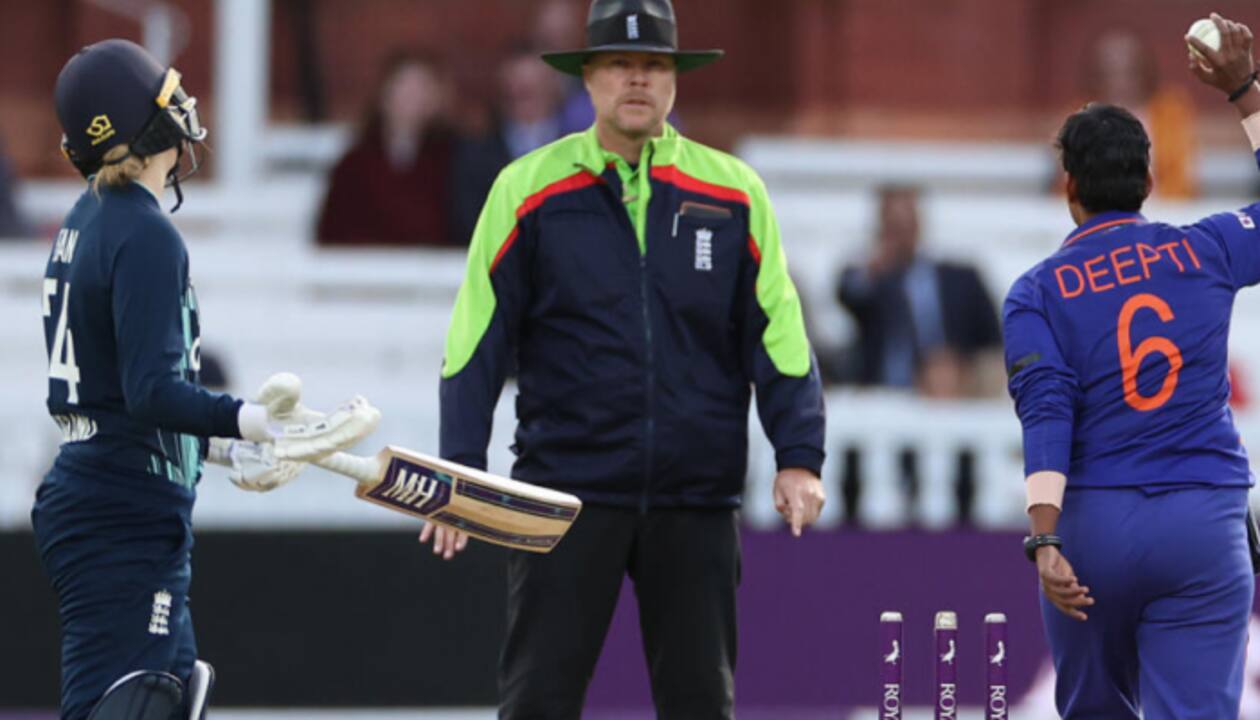 Notably, this match was a farewell match for legendary Jhulan Goswami and the team gave her a victory salute.
Last Saturday at historical Lord's stadium batting first Indian Women's scored 169 runs with Deepti Sharma scoring unbeaten 68 runs. In reply, England lost wickets at regular intervals and their score was 118 runs for 9 wickets, needing 52 runs to win with just one wicket in the hand.
Charlotte Dean fought hard along with F Davies to keep England in the hunt for the win but in the 44th over Dean got run out and India sealed the victory.
Deepti Sharma's run-out triggered reactions both in favor and against the dismissal. According to Deepti, it was a team's game plan as Dean was regularly backing up on the nonstriker end.
Despite the dismissal being termed as legal many of the former and current England players expressed their displeasure on Deepti's act. However Aussies All-rounder Ellyse Perry had a hilarious opinion on run-out incidence saying "I think the essence of the runout incidence is not good at all don't do it, but if at all you are going to do it, do it against England".
Disclaimer– This channel does not promote any illegal (copyright) content OR Images. Images/pics provided by this channel belong to their respective owners.
              "Articles" Copyright ©2022 by Playon99 News